I'm going to start off the the TLDR (Too Long Didn't Read) summary: Use our interactive flavor wheel found on nearly every bourbon/rye bottle page to select and store your tasting notes. I've personally found one of the best ways to enjoy this via using a tool of a good and affordable Nosing Kit available from Nose Your Bourbon. I recently wrote about it here.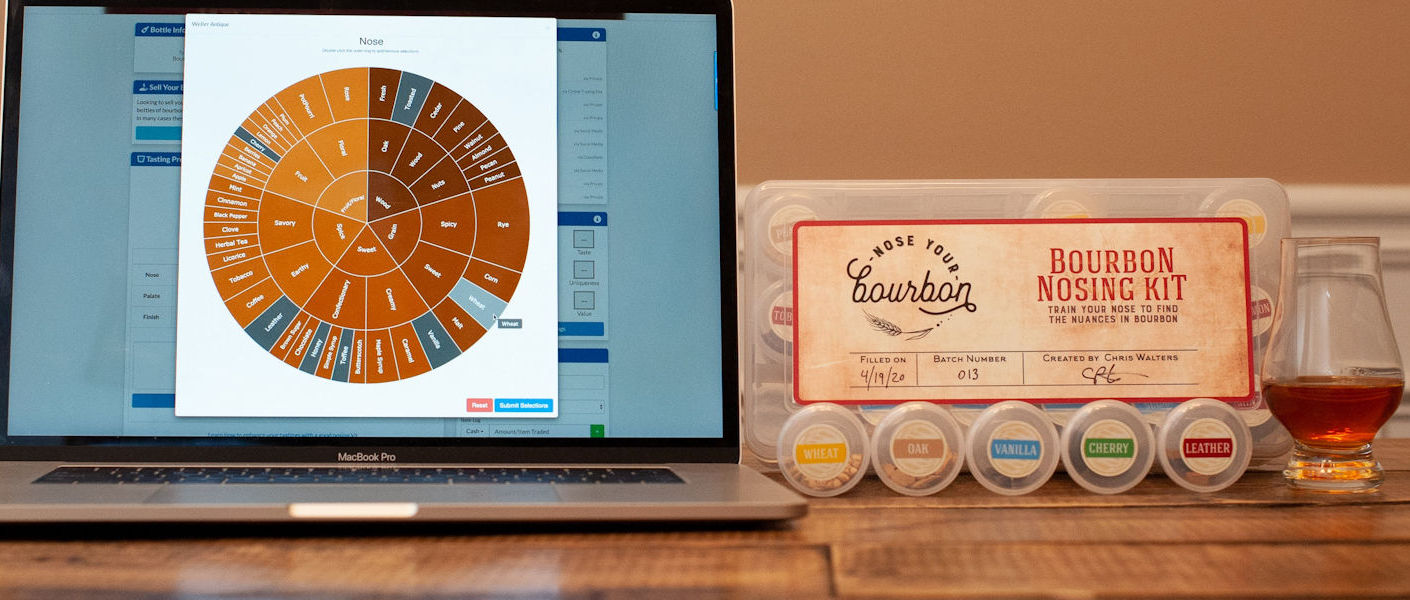 When COVID19 hit I was one of the first to start staying at home as due to my work I was afforded that ability, but the night's started becoming dull quickly. I decided to really do some true tastings of the whiskey in my collection to help pass the time. Downloading a bunch of flavor wheels to assemble what I found to be a good combination of possible flavors and aromas. I also researched and ordered a good Nosing Kit that I found online and have found that enhances the experience and your ability to detect aromas vastly. Writing tasting notes on available printer paper it finally occurred to me I have a website where I can pull this up and store my data/notes in a database for quick retrieval. So I set about creating an interactive flavor wheel on the site, available for nearly all of our bourbon/rye data pages, scotch and wine will be added later on.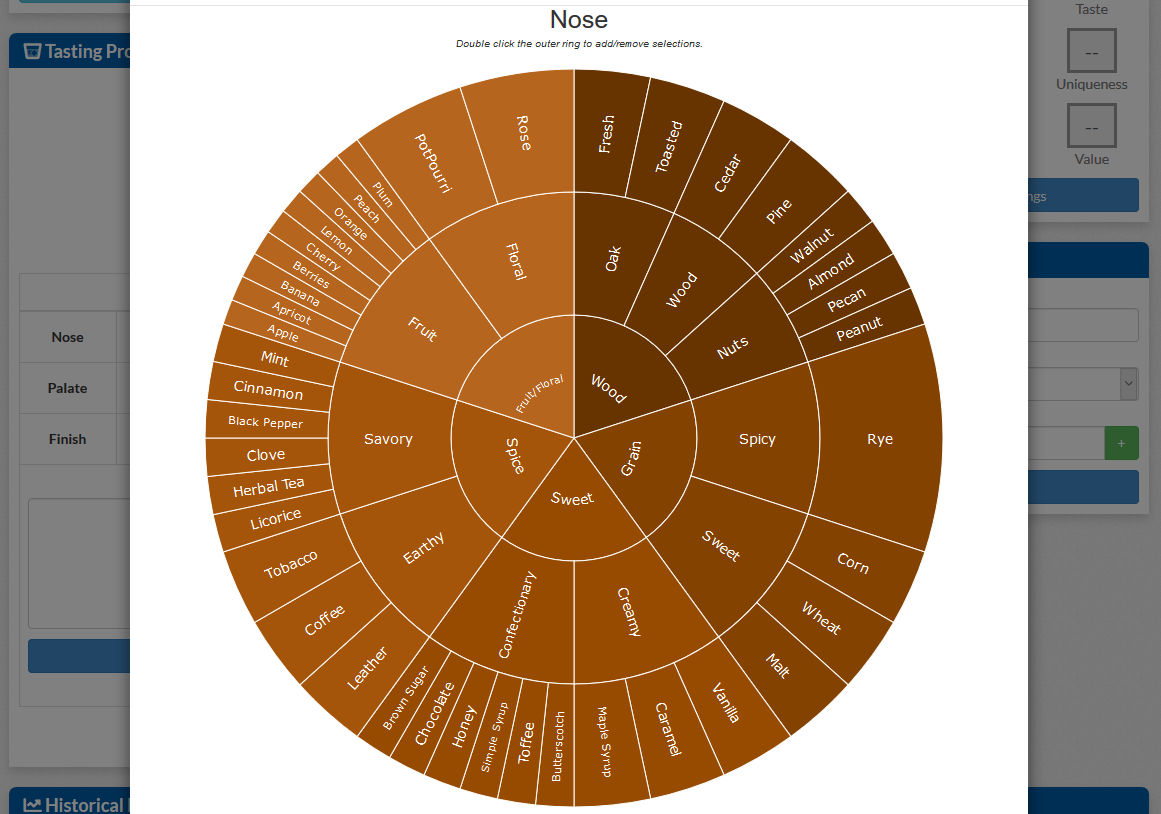 Another concept I wanted to add to the mix was to gather the most commonly selected aromas and flavors for the bottles based on our user's selections, to help build a tasting profile for every bottle we could. Now tasting notes are pretty much completely subjective, but commonly used notes will help identify some of the true nuances of the whiskey you're viewing.
We hope everyone is staying safe and sane during these times. Cheers to you and yours!