As you may notice, unless you're new to BBB, we have changed our bottle pages layout. We have also added some new features which may help those of us in lockdown pass the time during the evenings.
Flavor Wheel
Nearly every Bourbon and Rye now has a flavor wheel tool. So when you're home tasting some new or old bourbon you can launch our interactive flavor wheel to select the tastes and aromas you're picking up on the Nose, Palate, and Finish. This data will be saved to your profile and with enough data we will display the top consensus choices to deliver a tasting profile for each bottle. You can also store any notes you may have for the bottle. We will later better incorporate this into your profile so you can easily revisit your tasting portfolio. Scotch and Wine flavor wheels coming soon...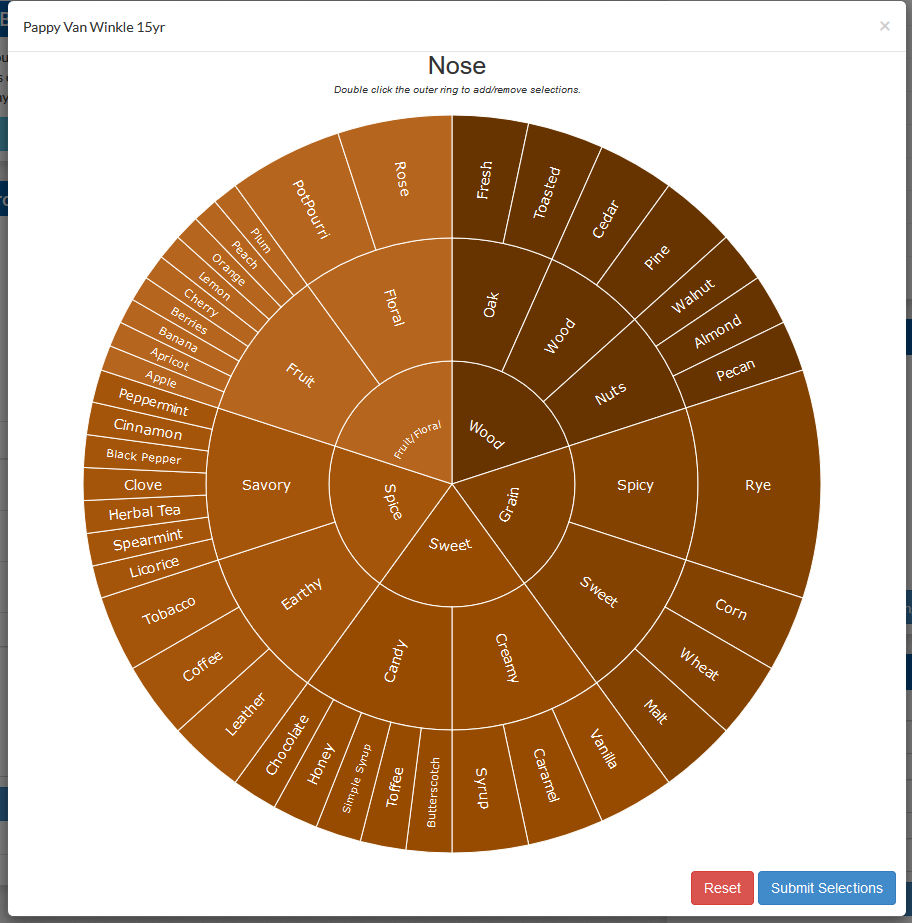 Bottle Rating System
While you're tasting and sampling a bottle we've added a rating system for you to score your bottle. This data will be compiled for every bottle based on consensus ratings and given an overall score. Ratings are based on 6 different fields: Nose, Taste, Finish, Uniqueness, Prestige, and Value.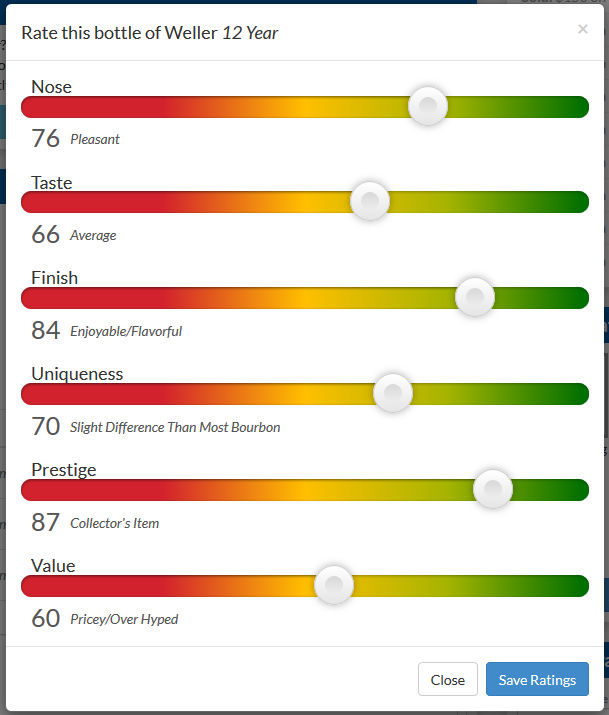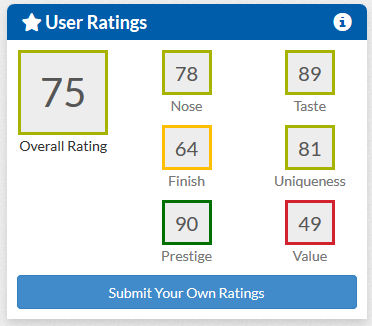 Historical Data Graph
We've always featured a graph tracking the price over the previous 6 months. There is rarely much movement of any significance in that time span. We have altered it to display the prices we have logged since launching this site in 2014. It's very interesting to see how much prices have increased since then.

We hope everyone is staying safe out there.