There have been some big improvements to BottleBlueBook we're excited to share with you. If you haven't already noticed there are a few minor and major differences, as well as, some nice functionality changes to better serve the community of BBB. Let us quickly go through some of the recent changes made:
Changes made to bottle pages layout
You may notice the information on the bottle pages are arranged a little differently with recent transactions in a smaller box on the right side of the page and market information located directly underneath the bottle image now.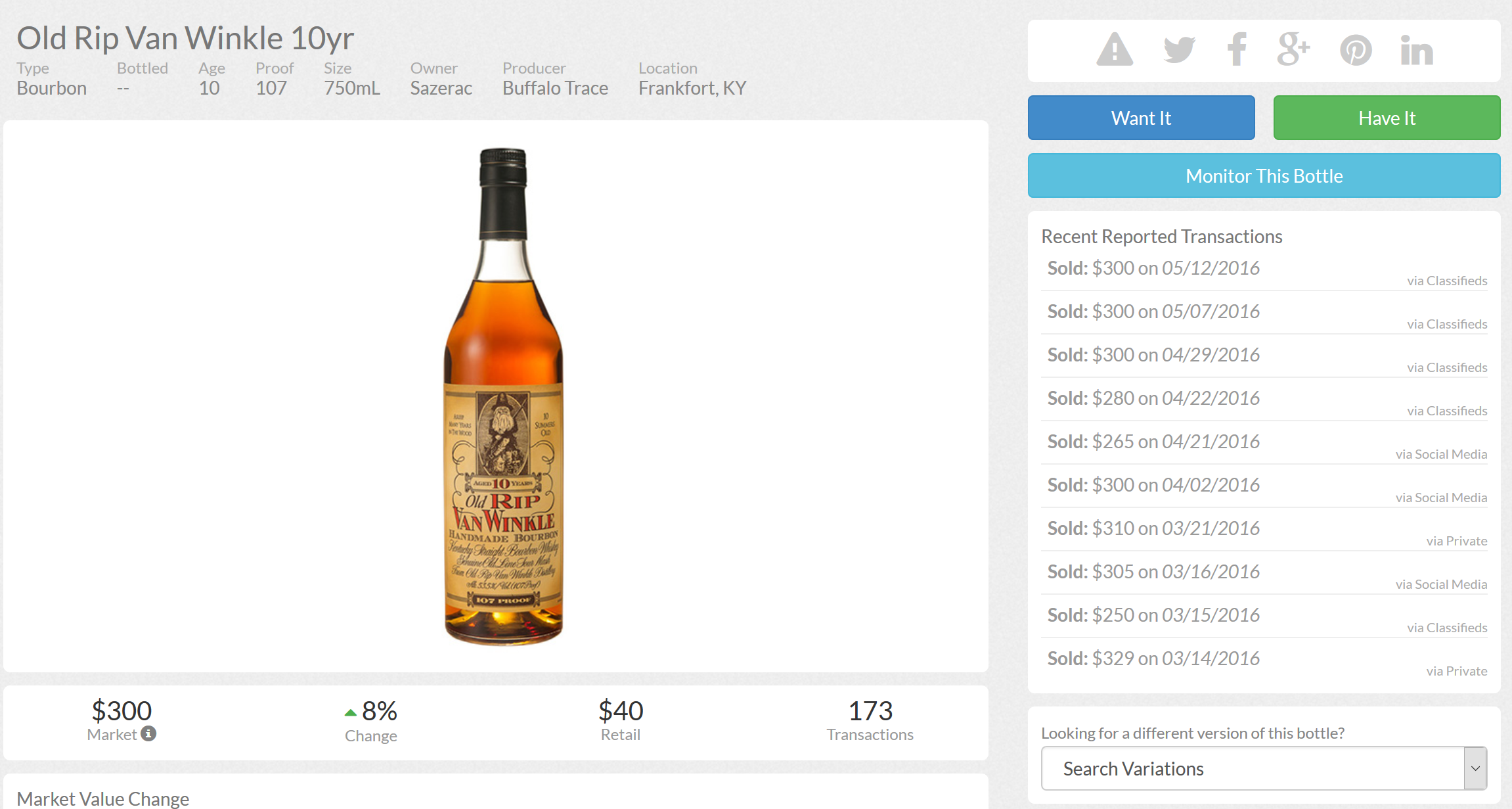 Added functionality to the bottle pages

Now you can interact with bottles a little more allowing you to select by choosing to monitor it or list that you either have or want a bottle for others to see. More explanation on those options will follow.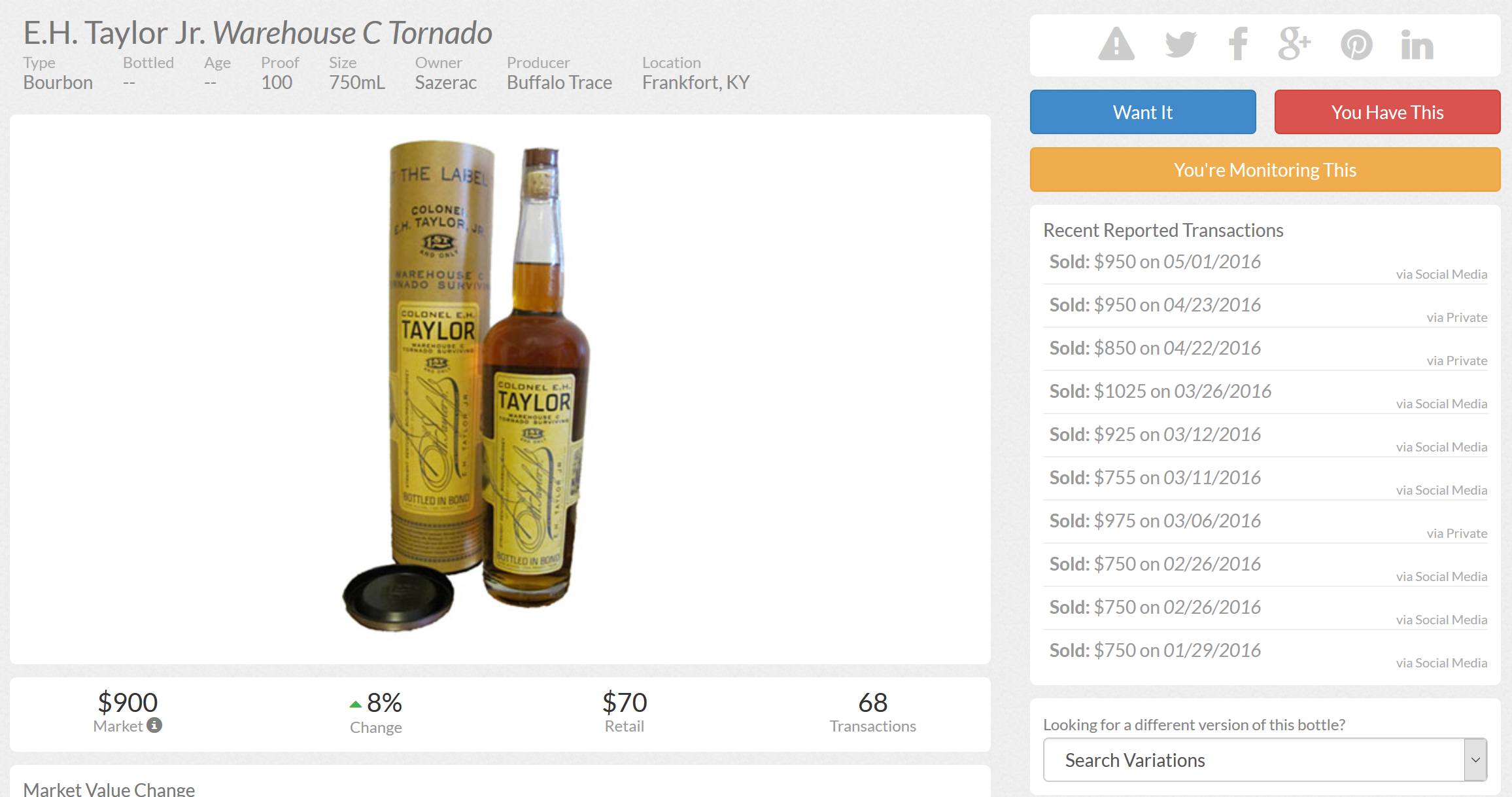 Profile pages with an activity feed and access to your Monitored, Have, and Want Lists

The profile page will now display a feed based on what other users are listing as bottles they have or want while also allowing you to communicate with other users via email. Keep in mind these options are there for you to communicate and ask questions regarding certain bottles that may help you gather opinion on certain items listed within this website. This feed is also tailored to sort your feed more relevant to you based on your Have and Want lists.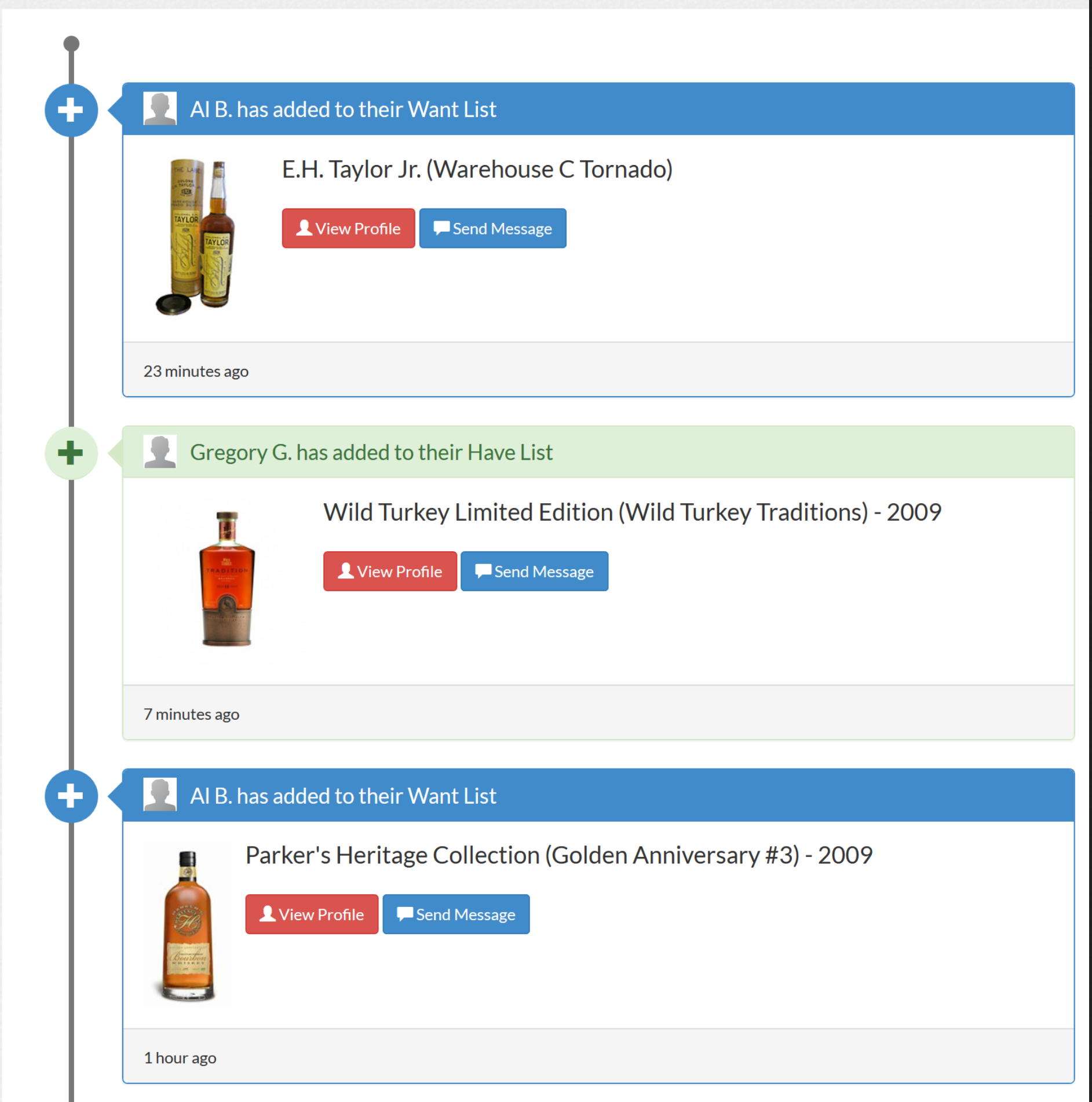 Monitoring Items

A much quicker way to check out the items you pay most attention to. Here you can check out your Monitored Items list to see the current market value and trend.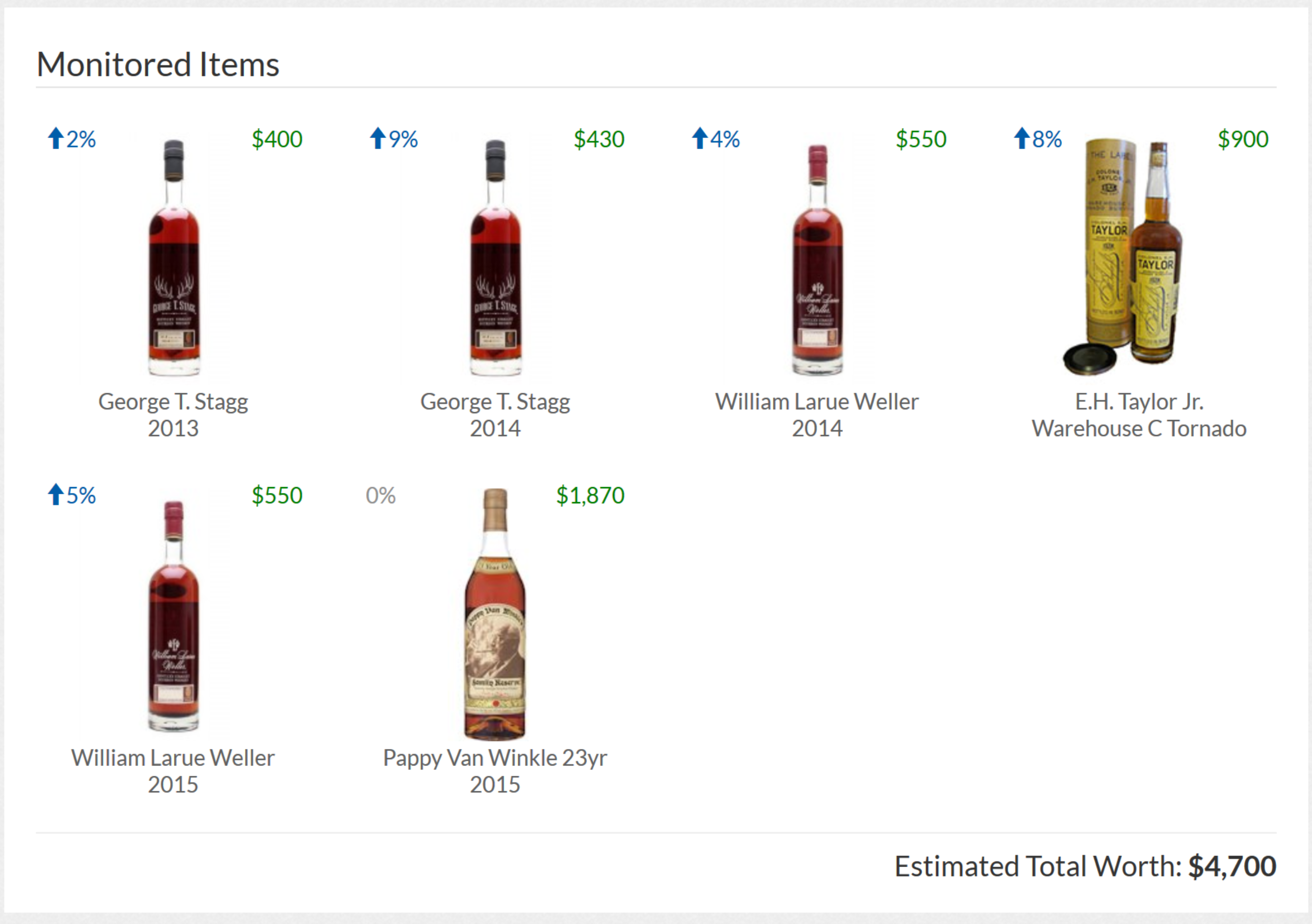 Leaving Feedback

It's always good to know who you're talking with and having the ability to read other user's feedback on a certain individual may help you determine credibility on a certain user.

Added graph to bottle pages

We have also added another graph to the bottle pages to breakdown the average reported transactions for each form of marketplace for the past six months. Also, you may notice bottle pages will showcase users that have added that particular bottle to their Want/Have List and allowing you to click on their picture to read more information they may have provided as well as quickly open up a communication line via email.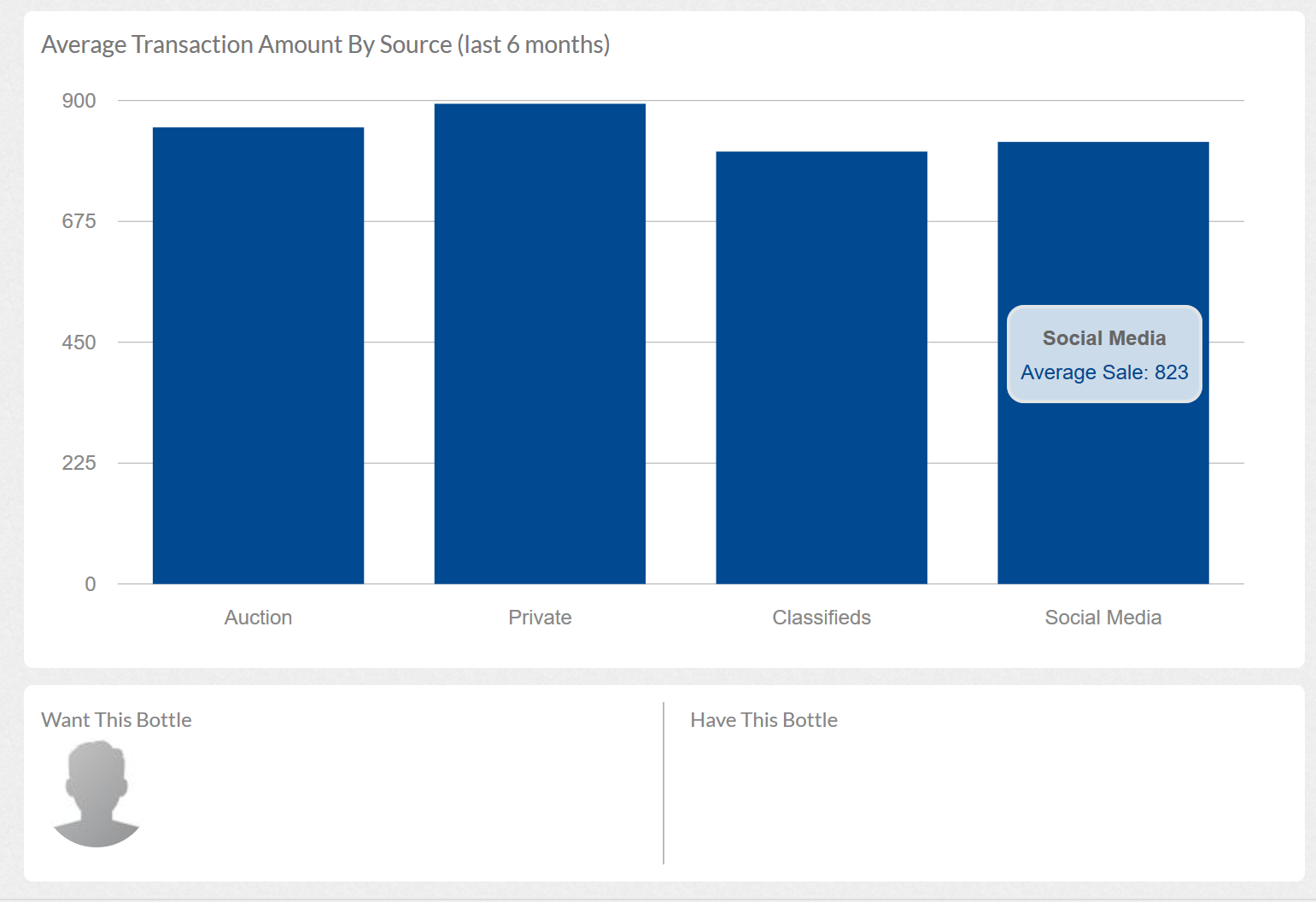 We will keep you all posted on any new changes that may be coming down the line. As always we hope you enjoy the site!